Follow below steps to get your google conversion id and conversion label for your google ad campaign.
1
Login to your Google Ads Account and Click on Tools and Settings Menu. Select Conversions under Measurements in Menu Options.
2
Now tracking Conversion for Purchase Action, Click on Purchase action to get require information.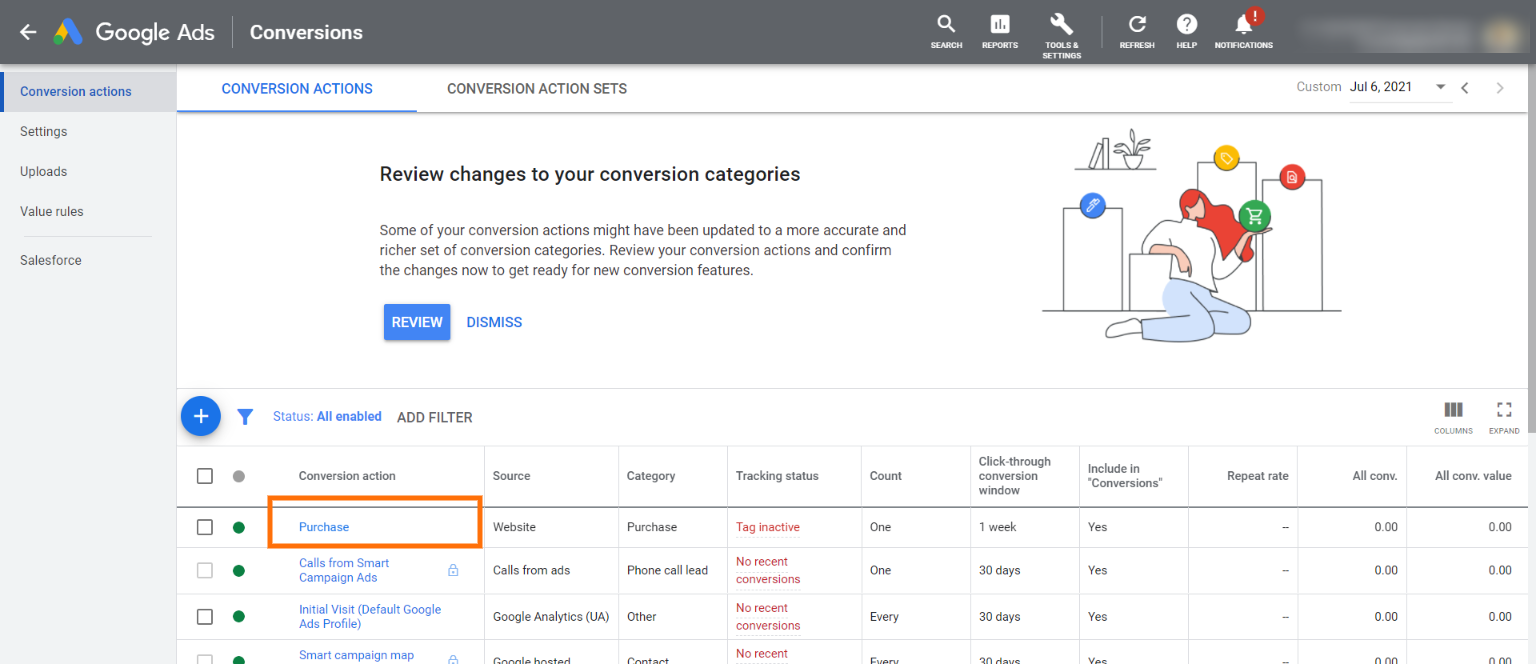 3
In Purchase Action Details scroll down to find Tag Setup Section. In Tag Setup section click on Use Google Tag Manager Tab. Where you find your Google Conversion ID and Coversion Label which help you to track purchase conversion on your website.